Dopo aver rilasciato qualche giorno fa il teaser, il nuovo concetto di Wavegarden è stato svelato.
Immaginate uno spot molto lontano dall'oceano, con una varietà di incredibili "picchi" in cui i surfisti possono tranquillamente surfare quante onde vogliano. Questa visione è ora una realtà grazie al Wavegarden Cove, una wave pool di nuova generazione che genera fino a 1000 onde di alta qualità all'ora, con onde che potranno raggiungere fino a 2,4 metri.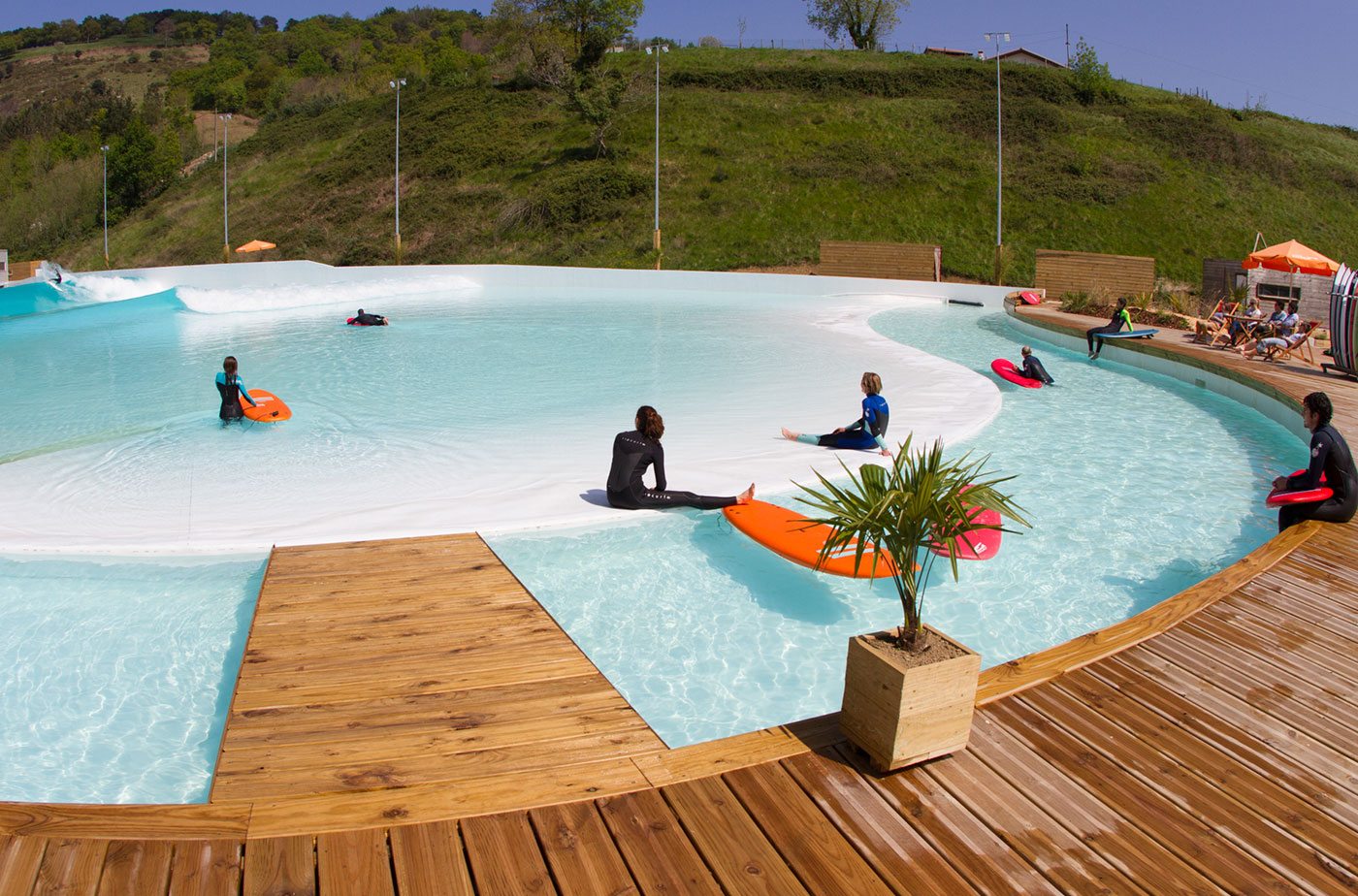 Nell'ottobre 2016 Wavegarden  ha costruito un modello demo presso il proprio centro di R & S in Spagna che misura solo 50m x 80m, dimostrando che è possibile fare un ottimo spot di surf in un piccolo spazio. The Cove è progettato per essere economicamente vantaggioso come un impianto autonomo e può essere scalato per produrre onde sinistre e destre di qualsiasi altezza e lunghezza.
"La frequenza d'onda elevata del Cove consente una elevata capacità di utilizzo, che è essenziale per i surfers che desiderano acquisire molte onde e per gli sviluppatori che cercano di creare un modello di business sano", spiega il fondatore e CEO di Wavegarden, Josema Odriozola. "La versatilità della nostra tecnologia significa che possiamo alterare l'altezza d'onda, la forma e il potere in un istante per adattarsi al livello di esperienza di tutti i surfisti. Inoltre, la frequenza d'onda può essere regolata per soddisfare appieno il numero di surfisti in acqua ".
Venti dei migliori surfisti e allenatori del mondo, insieme a numerosi juniores e debuttanti, hanno testato il Wavegarden Cove. "Ha veramente superato le aspettative che avevo, o pensavo, per un'onda umana", ha detto Andy King, un allenatore di surf per l'Istituto australiano dello sport. "Ci sono onde diverse, come l'oceano reale", ha detto Sebastian Zietz, pro surfer Hawaiano. "È il tipo di tubo che sogni di ottenere. Ho 30, 60, 120 onde, forse più … e sono per tutti. "
La durata dell'onda surfata dipende invariabilmente dalle dimensioni del Cove, ma in media l'esperienza di surfata dell'onda dura da 15 a 20 secondi, che è notevolmente più lunga rispetto alle pause oceaniche più popolari. Molte surfate più lunghe sono possibili nelle strutture più grandi.
La macchina del Cove è modulare, senza più sistemi complicati idraulici o pneumatici a favore di un design elettromeccanico intelligente e semplice. Di conseguenza, la perdita di energia è molto scarsa nella trasmissione delle forze, che mantiene i costi di esercizio al minimo e rende la tecnologia Cove più efficiente dal punto di vista energetico sul mercato.
Con due strutture Wavegarden già aperte al pubblico (Surf Snowdonia in Galles e NLand in Texas) e con la costruzione di progetti di Cove che presto cominciano a Melbourne, Sydney, Perth, Barcellona, Madrid, Costa del Sol, Edimburgo, Bristol, Londra, New York, Miami, Santiago e Marrakesh, questa evoluzione indica l'ideologia di Wavegarden che condivide l'esperienza esilarante di surfare onde perfette con tutti, ovunque.

Imagine a surf spot far from the ocean, with a variety of amazing "peaks" where surfers can safely catch as many waves as they can handle. This vision is now a reality thanks to the Cove, a new generation surf facility which generates up to 1000 high-quality waves per hour, from mellow knee-high rides to powerful barrels reaching up to 2.4m.
In October 2016 we built a demo model at our R&D center in Spain that measures just 50m x 80m, proving that it's possible to make a great surf spot in a small space. The Cove is designed to be economically profitable as a stand-alone facility, and can be up-scaled to produce left and right hand waves of just about any height and length.
"The high wave frequency of the Cove enables a high user capacity, which is essential for surfers wanting to catch lots of waves as well as for developers seeking to establish a sound business model," explains Wavegarden's Founder and CEO, Josema Odriozola. "The versatility of our technology means we can alter wave height, shape and power in an instant to match the experience level of all surfers. Also, wave frequency can be adjusted to cater precisely for the number of surfers in the water."
Twenty of the world's best surfers and coaches, along with numerous juniors and debutants, tested the Wavegarden Cove. "It has really, really exceeded any expectations I had, or thought were possible, for a man-made wave," said Andy King, a surf coach for the Australian Institute of Sport. "There is different waves, more like the real ocean", said Sebastian Zietz, pro surfer from Hawaii. "It's the kind of barrel you dream of getting. I got 30, 60, 120 waves, maybe more… and I got barreled on everyone."
The length of ride invariably depends on the Cove's dimensions, but on average the wave-riding experience lasts between 15 and 20 seconds, which is considerably longer than at most popular ocean breaks. Much longer rides are possible in larger facilities.
The machinery of the Cove is modular, eschewing complicated hydraulic or pneumatic systems in favor of a smart and simple electro-mechanical design. Consequently, very little energy is lost in the transmission of forces, which keeps running costs at a minimum and makes the Cove the most energy-efficient technology on the market today.
With two Wavegarden facilities already open to the public (Surf Snowdonia in Wales and NLand in Texas) and with the construction of Cove projects starting soon in Melbourne, Sydney, Perth, Barcelona, Madrid, Costa del Sol, Edinburgh, Bristol, London, New York, Miami, Santiago and Marrakesh, this evolution epitomizes the Wavegarden ideology of sharing the exhilarating experience of surfing perfect waves with everyone, everywhere.